Course details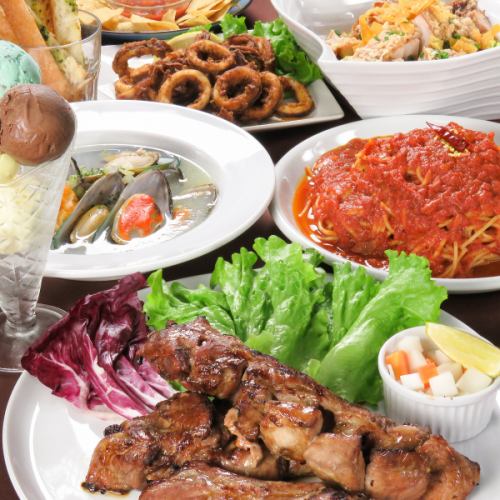 All you can drink original beer and special liquor ♪ Stella Monte Course 2H All you can drink 8 items \ 4000
By using a coupon4000 yen
8items

4

-

80persons

All-you-can-drink available

All-you-can-drink for 2 hours
It is very popular at company banquet !! You can drink original beer and special liquor with all you can drink!
Course menu
○ Oil ginger roost salad
○ Tortilla & Salsa
○ homemade garlic butter toast
○ Calamare free toss
(Spice fried squid of Spain)
○ Steamed mussels white wine
○ Sasuke's spare rib
○ Spaghetti with tomato sauce and garlic
○ Assorted gerards
※ The contents of the above dish can be changed.
* Gelato assortment can be changed to dishes.
All-you-can-drink menu
· Beer (pitcher or glass)
· White Stella / Stella Half & Half / Seasonal Limited Beer / KIRIN Heartland
· Sake Brewery Open Special Sake
· Kuranai monopoly book brewing / Kuranai monopoly junmai rice / pure rice large dry goddess / book brewing super dry
· Shochu (rock or water split · hot water split)
· Barley shochu piece / potato shochu potato
· Wine (bottle or glass)
· House wine <red · white>
·Cocktail
· Gin tonic / Moscone / Luxe cook / Mexicana / China blue / fuzzy navel / cassis soda / cassis orange / reggae punch / lucidity forest / campari soda / sponge / peach tree ginger / kalua milk / melon milk / banana milk / orange tonic etc ...
·Non-alcoholic
· Cinderella / Shirley Temple / Rising Sun
·Soft drink
· Orange juice / grapefruit juice / oolong tea / coca cola / ginger ale / melon soda
Reservation deadline

Until 17 o'clock the day before the desired store visit
Available days for reservation

Monday - Sunday - Public holidays - Holidays
2018/12/14 update